Livelap
Livelap is a groundbreaking new way to discover what's happening in the world.

Every second of every day people from all over the world share a massive amount of content. But how do you distinguish what's worth your attention from what's not?
In comes Livelap. At Livelap the social crowd decides what is most valuable and entertaining at this very moment. Whether it's news, politics, business, tech, fashion, sports, apps, music, art or funny cat videos, with Livelap you're on top of what's important right now, to people, to the world, to you.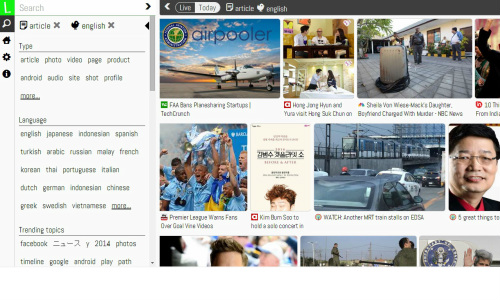 ---
Let's give you some examples of how you can use Livelap. Please note it was mid august 2014 when we made these screenshots.